Superb metallic statue by underrated artist
Herds of people are passing at full speed in their cars along the Reading International Business Park and, from those that are forced to stop from time to time at the traffic lights, I'm sure only very few notice the captivating metallic statue posted just next to the sidewalk…
It's a stylised metallic sculpture with a dynamic pose of a running sportsman holding a flag above her head. If you had time to stop and admire it, you would definitely appreciate the artistry, as it combines the modern with the classical styles and techniques that work very well together, harmonizing and complementing each other. The elegant lines smooth out the schematic construction giving the work a very special dynamic fluidity that just cannot go unnoticed even for the hurried eye.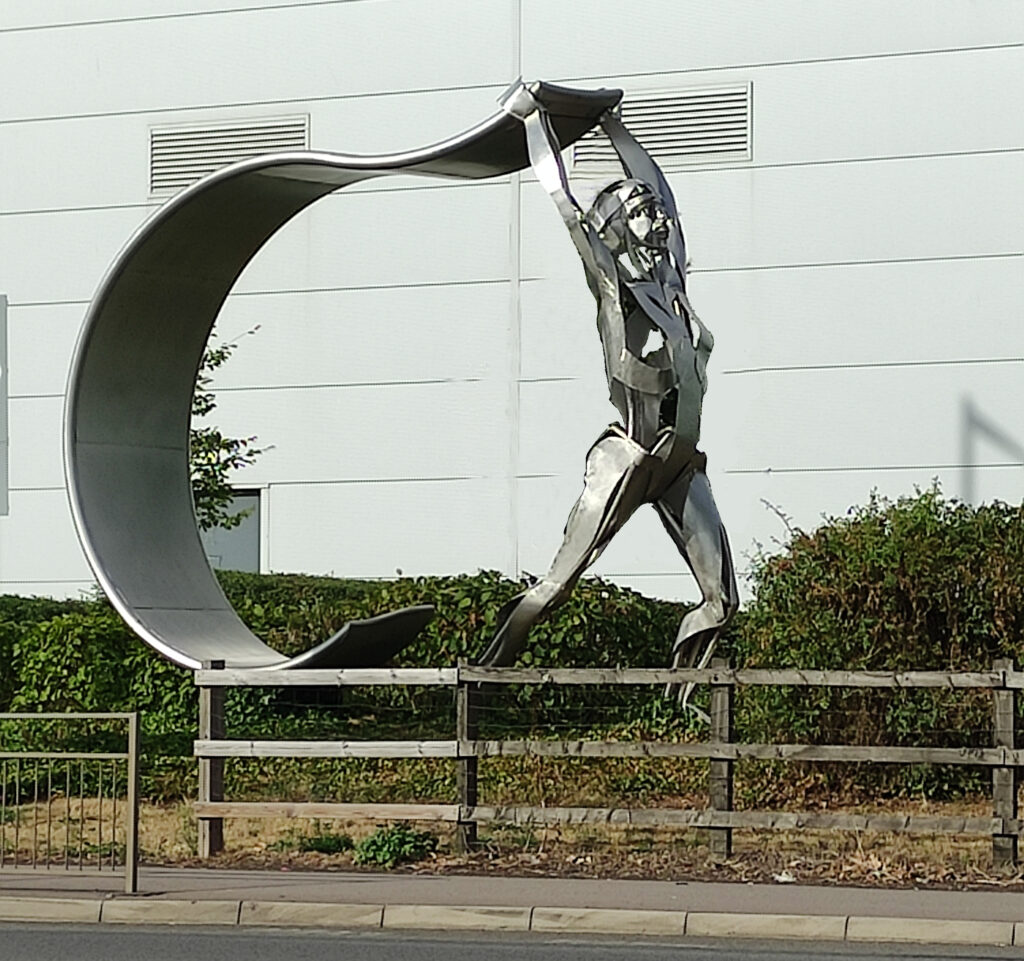 I thought that an actual location map would be quite useful, so here it is below:
The weird part is that after a quick search I actually couldn't find anything about the sculpture…
That doesn't mean that my strong love of art didn't prevail… It took extended research, but in the end I found out that the artwork is called "Flying the flag" and it was made in 2017 by the amazing British artist Clare Bigger.
From her website, I extracted a short description of her:

Clare Bigger is a figurative sculptor who captures the spontaneity of movement in her work, using stainless steel to create contemporary, fluid forms and to bring a lightness and grace to her sculptures. She exhibits internationally, producing both private and public commissions featuring her two passions: sport and nature.

Her childhood was spent in Africa and she has travelled extensively, both fuelling her appreciation and curiosity for the natural world. She also has a black belt in taekwondo, giving her an intimate understanding of movement which imbues her work with a dynamism, whether it's a swooping bird, a dancer balancing en pointe, boxing hares or a sprinter in full flight.
It's actually very surprising, looking at the quality of her artwork, that it's literally not mentioned in any of the public Reading websites or the art-related ones I know or I could find on the internet…
I only found this piece of artwork, in the end, deeply buried in the artist's social media profile – Clarebiggersculptures
In any case, I will continue my hunt for beautiful and useful things and will bring them forth to the public's attention. 🙂
Please feel free to send me any interesting things you want and I will consider publishing them.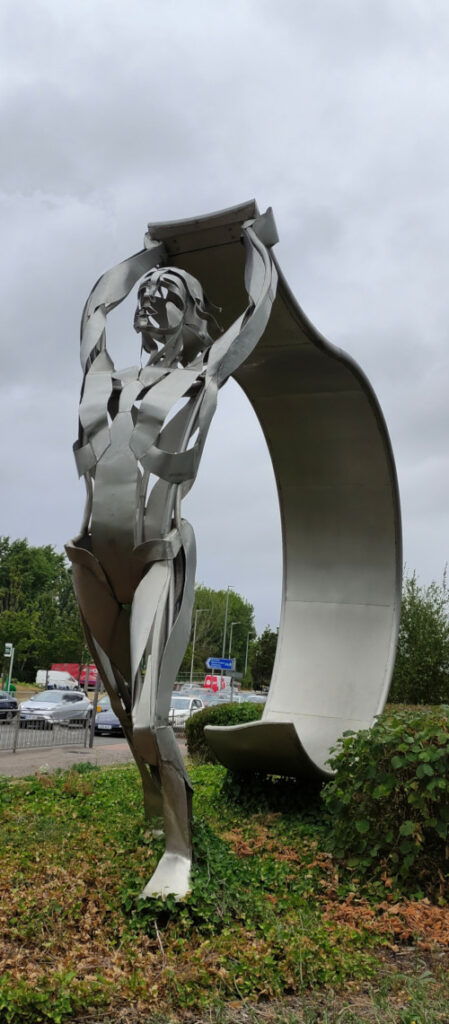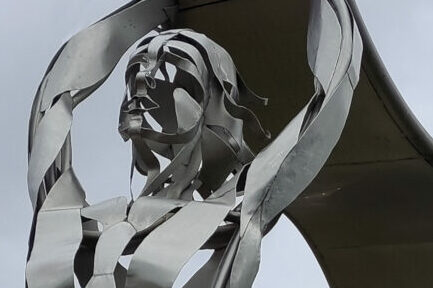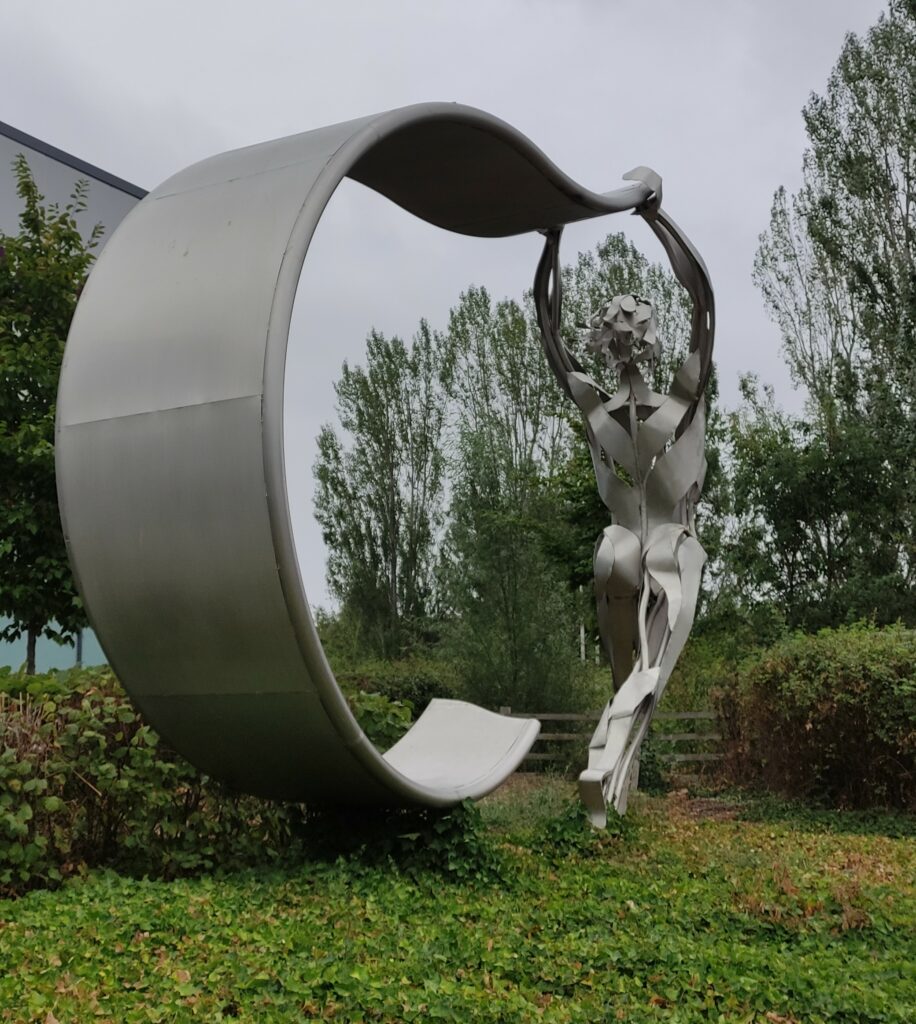 Interestingly, the artist has another brilliant work placed quite close to the one above, just a couple hundred meters, next to the iconic Reading International Business Park. For the ones that are interested, it's close to the famous Reading Majesky Stadium as well.
This one is called "Gateway", by Clare Bigger and I will post that here too, but for the other work of the artist check out her website or social profiles I listed above.